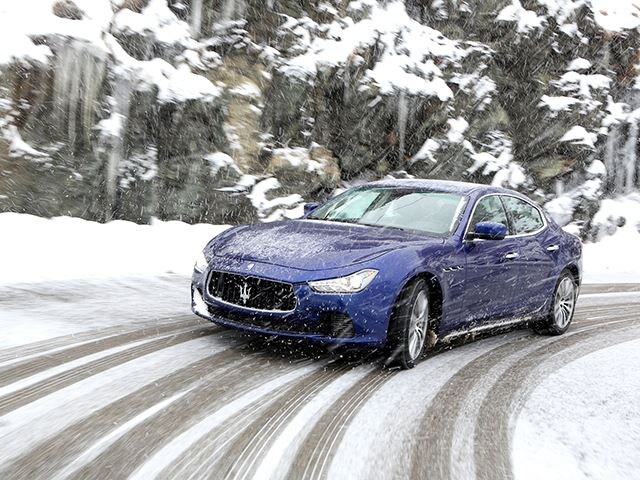 Learn to Winter Drive in a Maserati during the Snowmaster Experience LaplandEdition 2016 / Photo Credit: Carbuzz.com
Lots of people enjoy taking vacations during the winter to get away from the wintry conditions they deal with during this time. However, this year, you need to consider getting away from winter's grasp by embracing the snow with
Maserati's Snowmaster Experience Lapland Edition 2016
.
Originally held back in January 2011, the "
Maserati Snow Test Drive
" as it was called then, was held with the idea of teaching the most efficient winter driving techniques. And while it certainly still remains as the primary reason for the event, it has blossomed into an all-out snowy trick track, with slalom-like obstacles,
Maserati
-created donut snow tracks, and an array of test options between the
Quattroporte
,
Granturismo
, and
Ghibli
.
The winter driving event takes place over a four day period during mid-March, and is offered in two forms: driver and companion. As we mentioned earlier, the event is primarily to help drivers understand how to keep control in challenging winter conditions, but we can't help notice how much fun it looks to be in a Maserati, on an open road, covered full of snow. It just seems so right.
Are you ready to take your winter driving to the next level? Or maybe you just want to see this all in action for yourself. Either way,
click here to learn more
about the Maserati Snowmaster Experience, and watch the video below for a look back at 2014's Maserati Snow Driving Experience.